This year, Liv's + my wish Christmas wish list are looking a little different. Last year, we basically just wished for the entire line of lulu run gear, in addition to some
not entirely practical luxe items
. But fast forward to today, and for me, my focus has shifted to all things yoga. Things in my bod still aren't in full working order post
apocalypse
marathon, so I'm dedicating myself to become a full time yogi... though I am currently anything but.
Honestly, there is nothing more intimidating than showing up late to a class where everyone there is warming up with positions that undoubtedly deny the laws of physics. Even so, I'm determined to power through my newbie awkwardness and own my vinyasa like nobody's business.
So naturally, my wish list consisted of the following...
The No-Brainer Mat Strap. Right now, I use those green rubberbands from the Whole Foods salad bar and I can feel my classmates' judgy-un-yoga-like eyes burning into me (Not really... I just really want this)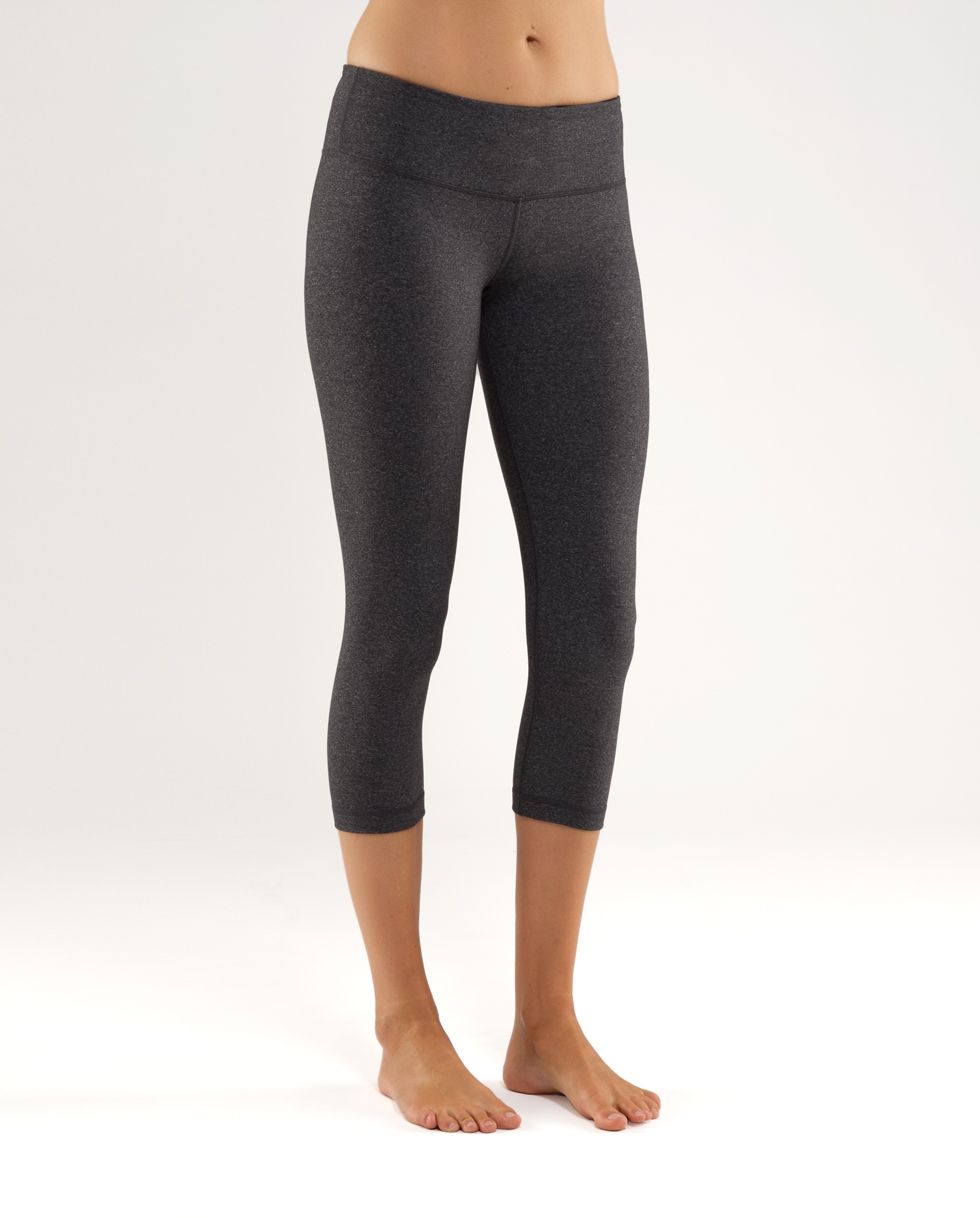 The Wunder Under Crop. Most of my lulu gear is running based, which frankly, can get a little too steamy in hot yoga. My one pair or true yoga pants is looking less than dapper from overuse, so I could use another pair in the arsenal.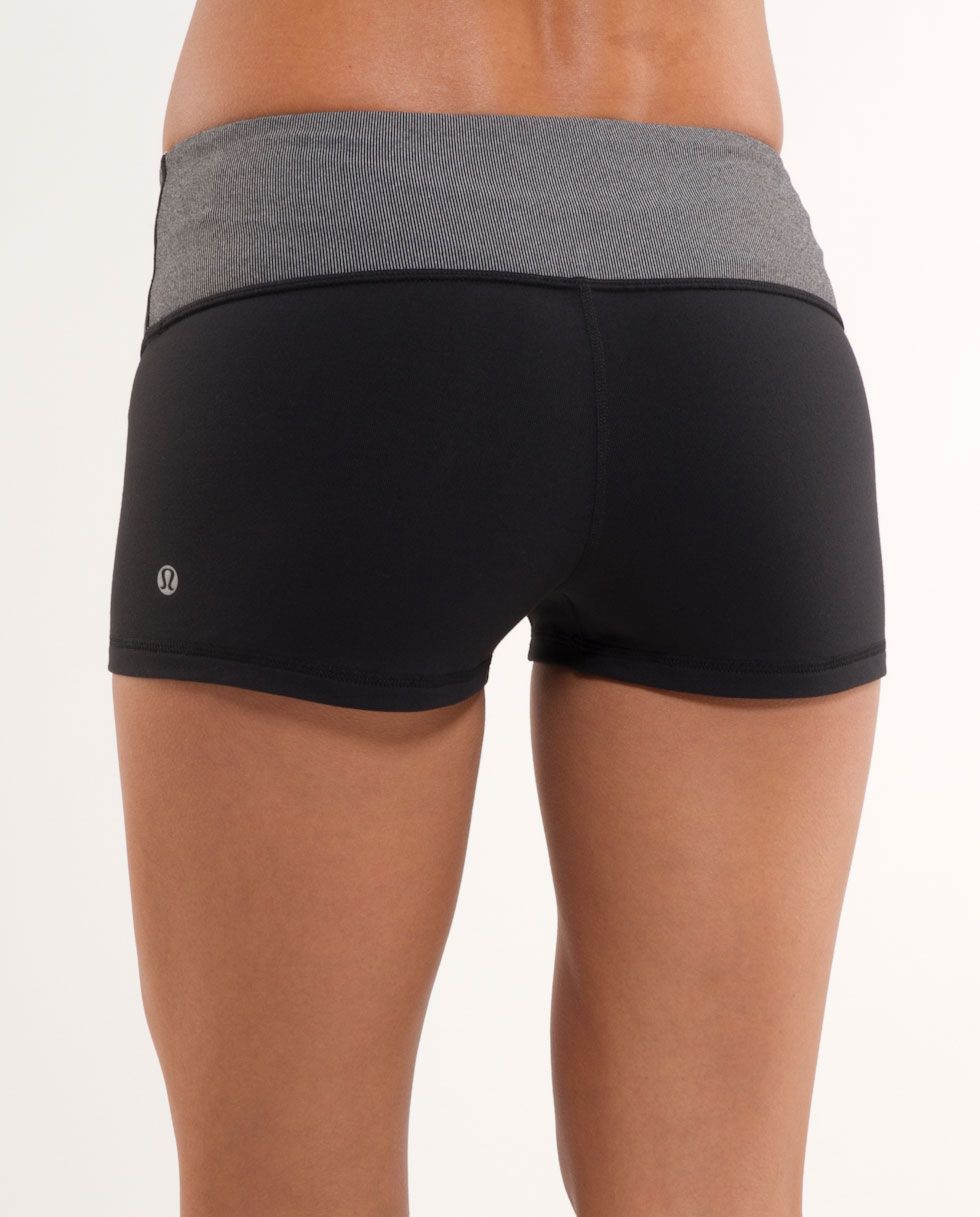 The Boogie Short. Because in true Bikram class, honestly the cropped pants ain't cutting it. The heat completely knocks me out, and all I want to do is peel my sweat-soaked pants off and jump in the Potomac. And while we're at it, I'll take the a$$ in the photo too, okay Santa?
Since I'll also be spending some time in the
coldest place on Earth
ever so lovely Chi-Town, I need to amp up my cold weather gear a lot bit. So I'm hoping Santa can bring some of his best garb from the North Pole, specifically...
Some Cuddl Duds. That drop dead gorgeous model you see there is my gal pal Al (who also auditioned for the Rockettes with me several years back). She swears by this brand and 'fessed up that she may or may not have worn them every. single. day last winter with little to no washing.
Sperry Top-Sider tall Shearwater boots for J.Crew. No doubt I'm a sucker for J.Crew's gimmicky brand partnerships - something about seeing these suckers in the catalog convinced me that I absolutely HAVE to have them. And frankly, they are a lot easier to pack in my suitcase than my Hunters.
I'm a notorious book starter. I start one and then get excited about another and then move on to the next and then forget (or lose) whichever book I started with. The ever so lovely (and delightfully small) Kindle touch will hopefully keep me on track and enable me to show up to Book Club feeling less guilty. Liv's and my book club is reading The Paris Wife this month. Has anyone read it?
And as long as all of these items are already loaded up in the sleigh, I figure Santa can also make room for...
A time travel machine... so I can visit my family in the 'Ham and PTW in Chicago and my friends that live everywhere but here. Okay, I can probably think of a lot more I would do with a time travel machine, but those things are weighing the heaviest on my heart right now.
Actually, come to think of it, I already thought of something else I'd do with my time travel machine. I'd rewind to last weekend when I saw this GOOOOORGEOUS Rebecca Minkoff Ostrich purse in New York and friggin' buy it. Blast you practicality!
The Barefoot Contessa's kitchen. Fully-stocked. Including Ina Garten herself... to fix me delicious meals and save me from a life of the peanut butter and banana sandwiches I eat for lunch every. single. day. (no exaggeration)
I'd also like for the election to already be over and for the entire country to love whomever is elected and live in peace and harmony forever. I'm really not asking for much here. So get to work, Santa.